The Willms Group Germany
Your strong partner for freshness and quality
At three modern sites in Germany, the group produces high-quality meat, sausage and convenience products around the year. The expansion of the production by two own slaughter and cutting facilities completes the value chain and enables sustainable production, excellent quality management and transparency for retail trade and the end customer. The Willms Group thus provides all process steps from a single source.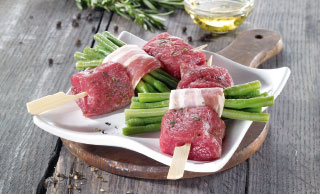 Rooted in the region,
operating internationally
From our five sites, meat, sausage and convenience products "Made in Germany" are sent all over the world
A large part of our pork is exported to many parts of the world. From complete pig halves to standard cuts to customer-specific cuts: we take care of the complete logistics handling, always in compliance with the highest quality standards.
Guaranteed delivery reliability